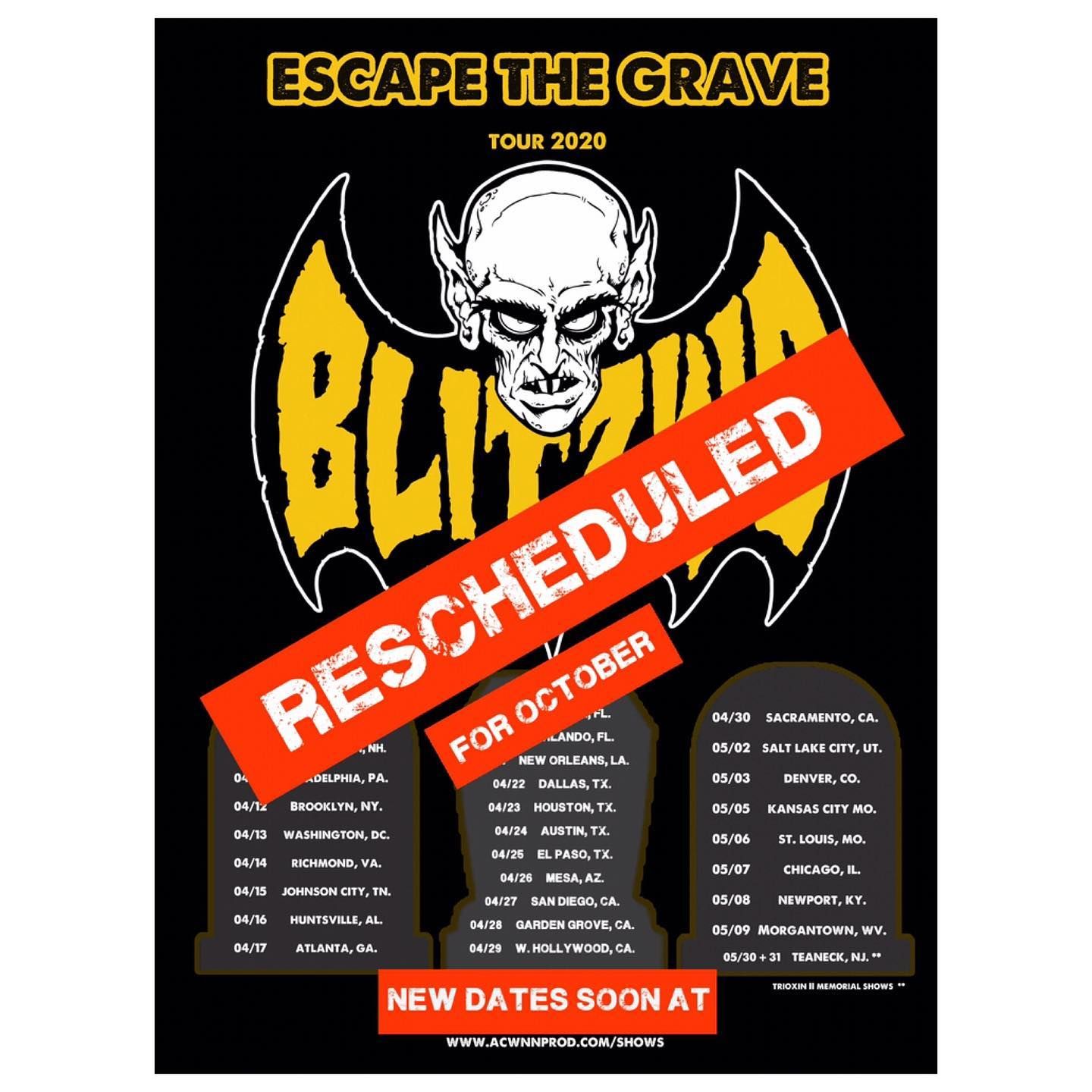 We're sorry to announce that due to the ongoing COVID-19 crisis, and moreover the growing restrictions placed by the federal government upon events and gatherings, Blitzkid are left with no choice but to reschedule our Escape The Grave Tour dates which were scheduled to begin next month. 
BUT FEAR NOT, TRUE BELIEVERS! We have already begun the process of moving the entire tour into the fall, and most of the dates are near confirmed! As it stands, very little will change in relation to our routing and the cities/venues in which we were scheduled to appear. 
We are also extending the tour to now include dates in the Pacific Northwest! 
We hope to have the rescheduled dates ready to announce within the next 2 weeks, but hopefully sooner. 
All existing ticket and VIP holders will be honored so hang onto them! 
We're really sorry to have to postpone like this. We held out as long as we could- but even if federal mandates were not preventing us from giving it a shot, we could not in good conscience risk exposing our fans and friends to any potential harm. And if catching Blitzkid on a cool autumn night isn't already a step up, wait until you see the rad hoodies we can now bring! 
For now- be safe out there. Take care of yourselves. Take care of each other. Be mindful, and rest assured you will be seeing us sooner than you think.
From the Depths, 
Argyle Goolsby & TB Monstrosity