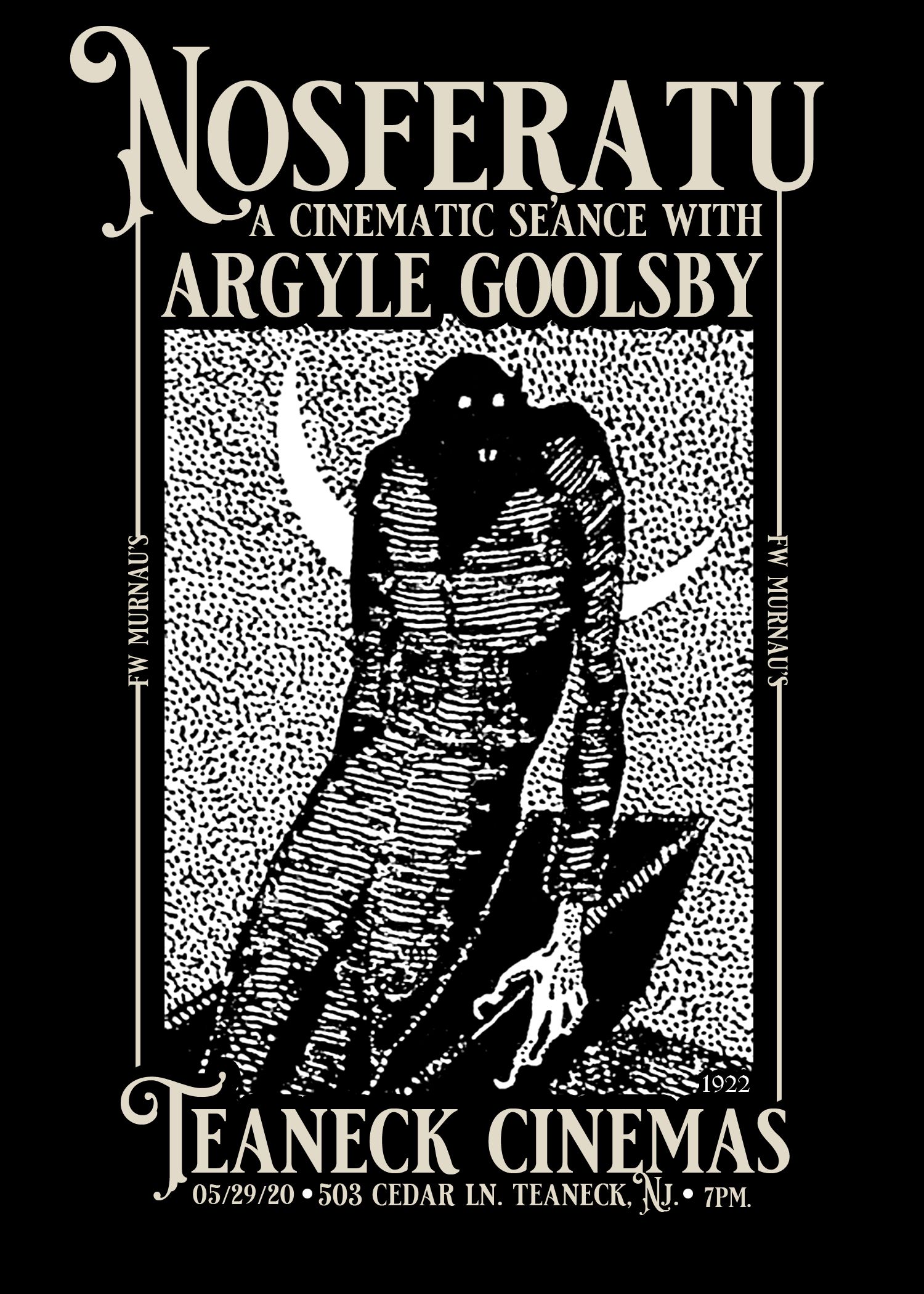 Join Argyle Goolsby and film historian Cortlandt Hull as 
 they premiere "Nosferatu: A Cinematic Séance" at Teaneck Cinemas in Fort Lee, NJ. 
  This screening of FW Murnau's seminal 1922 horror classic- (transferred directly from Hull's 16mm. Museum of Modern Art archive print) will be presented with a newly composed musical score and titlecard artwork by Argyle Goolsby.  
Guests will be treated to a pre screening presentation by both Hull and Goolsby whereupon a general overview of the film's history (as well as more specific points relating to the duo's recent transfer/scoring process) will be discoursed.  An audience Q&A will follow the presentation.   
A select group of Hull's hand crafted, life-sized monsters 
(including Count Orlok himself) will be transported from their residency at his historic Witch's Dungeon Museum and made available for free photo ops to all attending guests.   
Alongside a line of exclusive event merchandise (including a commemorative t shirt, posters and more) the film itself will be released on DVD format which will also include a bonus audio CD of Goolsby's musical score.   
There's even rumor that a certain...special guest may show up. 
Tickets are on sale NOW at www.acwwnprod.com/shows

Admission is limited to 100 seats so act fast and 
join us as we channel the shadowy spirit of this timeless classic....(and perhaps something else) from the silver screen!