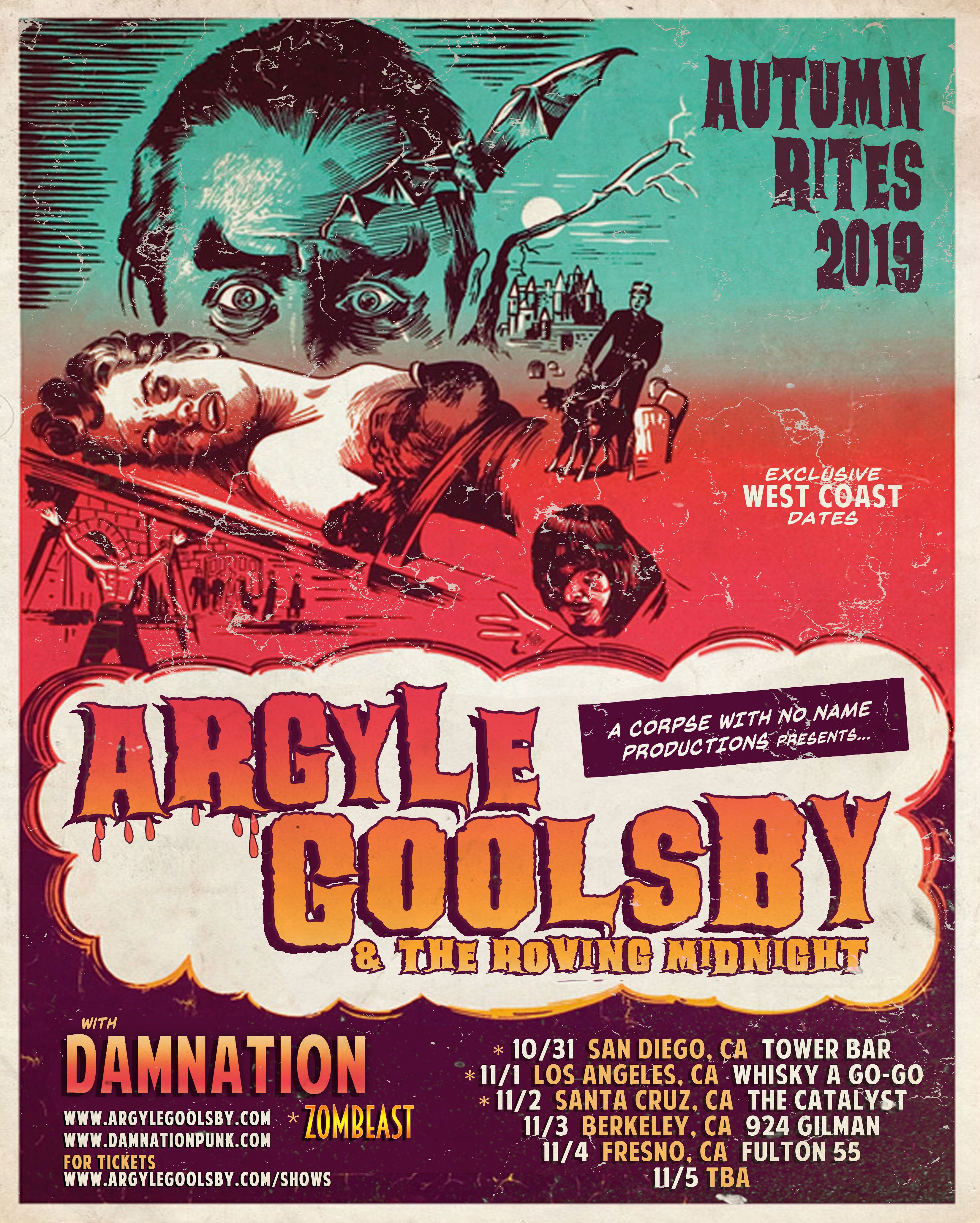 We're pleased to announce the Argyle Goolsby AUTUMN RITES TOUR which is set to invade the west coast this upcoming fall. Joining Goolsby will be Fitchburg, MA. troubadours Damnation, as well as a handful of special guest appearances by Phoenix, AZ's. freshly resurrected wolfskin killers Zombeast! 
Tickets will begin to sell this weekend, and any missing ticket links will continue to populate over next week- so stay connected to our forthcoming facebook event pages and bookmark www.argylegoolsby.com/shows. 
All official ticket links will be found at either of those sources. 

We will also be adding a 10/30 as well as a 11/05 date within the next week as we reach confirmation on them so stay tuned! Aside form the upcoming Trioxin Tribute shows in June, these will be the only AG live dates of 2019 so dont miss it. 
Beware the autumn nights. Beware the autumn rites.