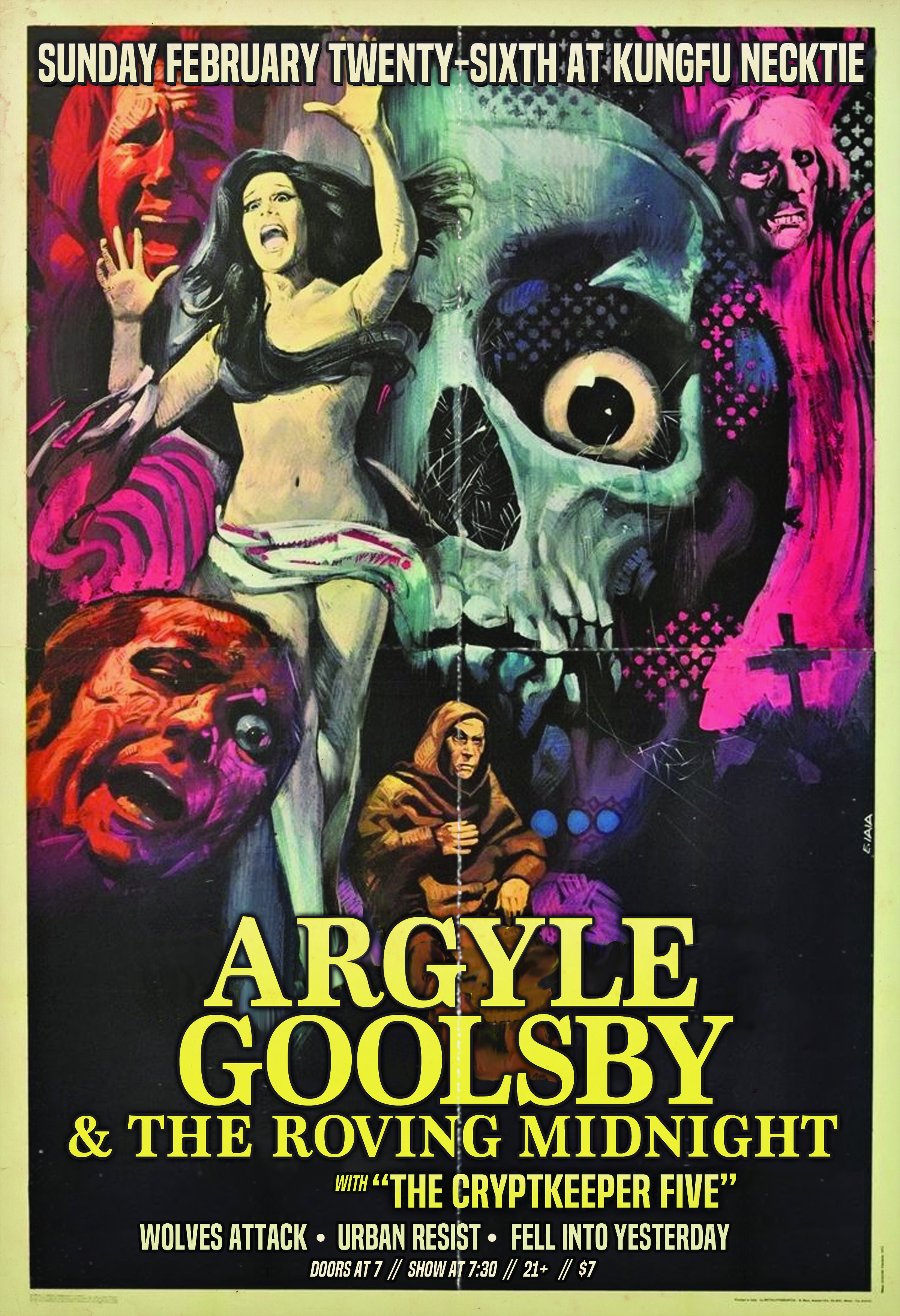 The Roving Midnight will be playing the first of our many shows in 2017 
beginning next month at:
Dingbatz (Clifton, NJ) - Feb. 24 
Shileagh (Queens, NY) - Feb. 25 
Kung Fu Necktie (Philly, PA) - Feb. 26 
More to follow.  Detailed info and ticket links can be found in the shows section of this site. 
Thanks for the support, and we look forward to seeing you!