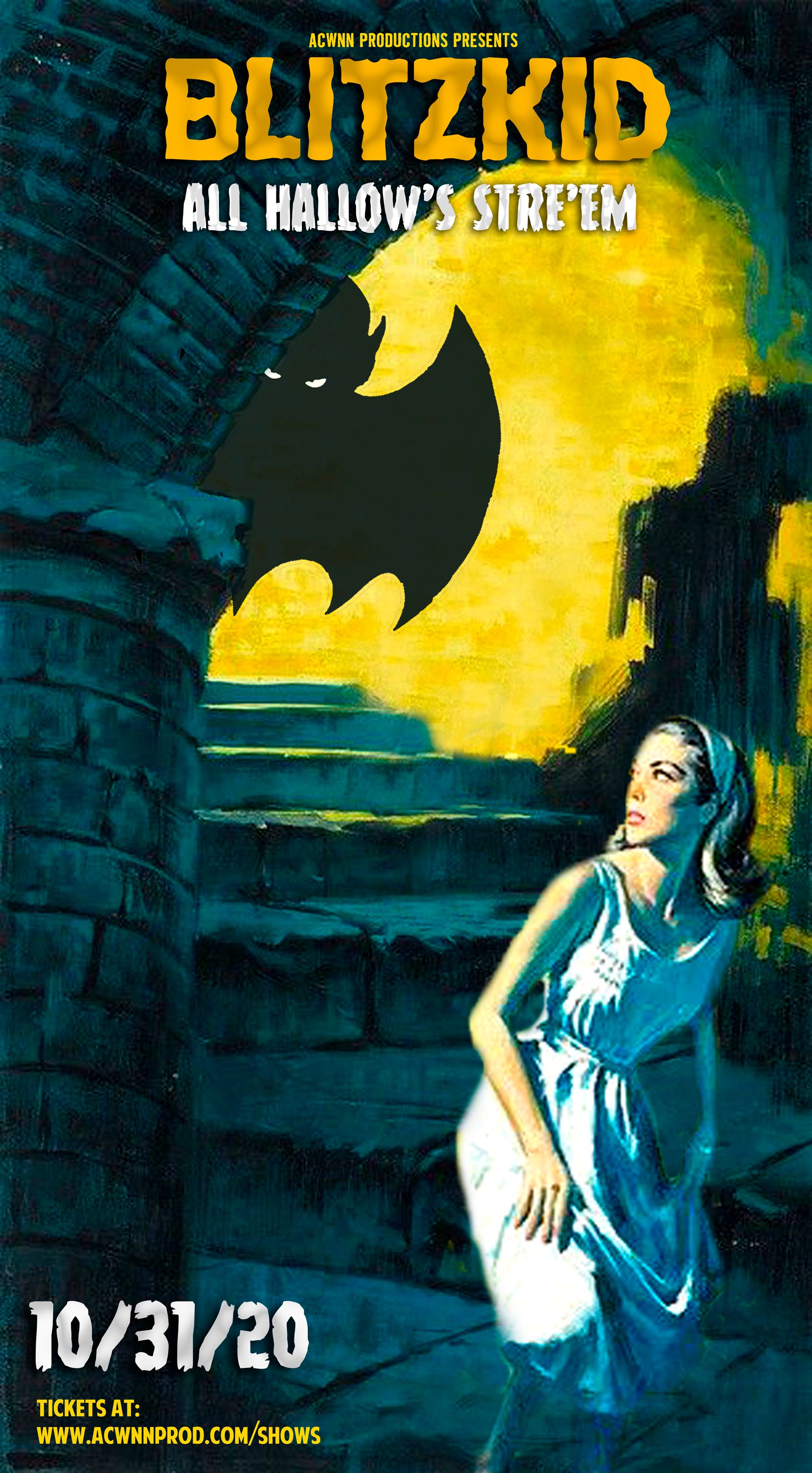 We're excited to announce that despite the ongoing Covid saga forcing us to reschedule our fall tour plans, Blitzkid will assemble next month to record "ALL HALLOW'S STRE'EM"- a full live set at The historic Witch's Dungeon Classic Movie Museum which we will broadcast/streem live on Halloween night!  
The event will open with a virtual tour of the Witch's Dungeon itself, where an in house guide will lead you past over 20 lifesize horror movie figures plus memorabilia that includes original parts of the Creature from the Black Lagoon suit, one of three existing rings actually worn by Bela Lugosi in Dracula and many more original movie props such as the screen used golden idol from Raiders of the Lost Ark.   
The tour concludes with the scariest exhibit of them all- US!  From here we will blister through over one solid hour of classic Blitzkid tunes with maybe even a few seasonal covers thrown in the mix.   
Tickets go on sale 8/24/20 at 3pm EST (((HERE))).
Tickets will be in the form of unique access codes that allows you to view the event Halloween night.  The show (beginning with the tour) will kick off at 9pm EST- but if you can't catch it then, no worries- the codes are good for 24 hours (so until 9pm EST the next night).   
Goolsby will also be premiering "Nosferatu- A Cinematic Seance" (1922's Nosferatu containing his newly composed score) on the same platform earlier the very same evening so if you wanna make  
a solid evening out of it, pick up a ticket for that screening, too!  Tickets for this event will go on sale at the same time at tickets for "ALL HALLOW'S STRE'EM" go up next week.   
Directly after the screening, links to purchase the dvd/cd combo of the film/score will be made available for the first time anywhere.   
We're super bummed that we cant see your ghoulish faces in person this Hallowe'en, but we look forward to sharing it with you in spirit (no pun intended).  It's not every year that Hallowe'en falls on a Saturday, same night daylight savings time and a full moon! We'll be howling at it with you soon.       
See ya in the dungeon!