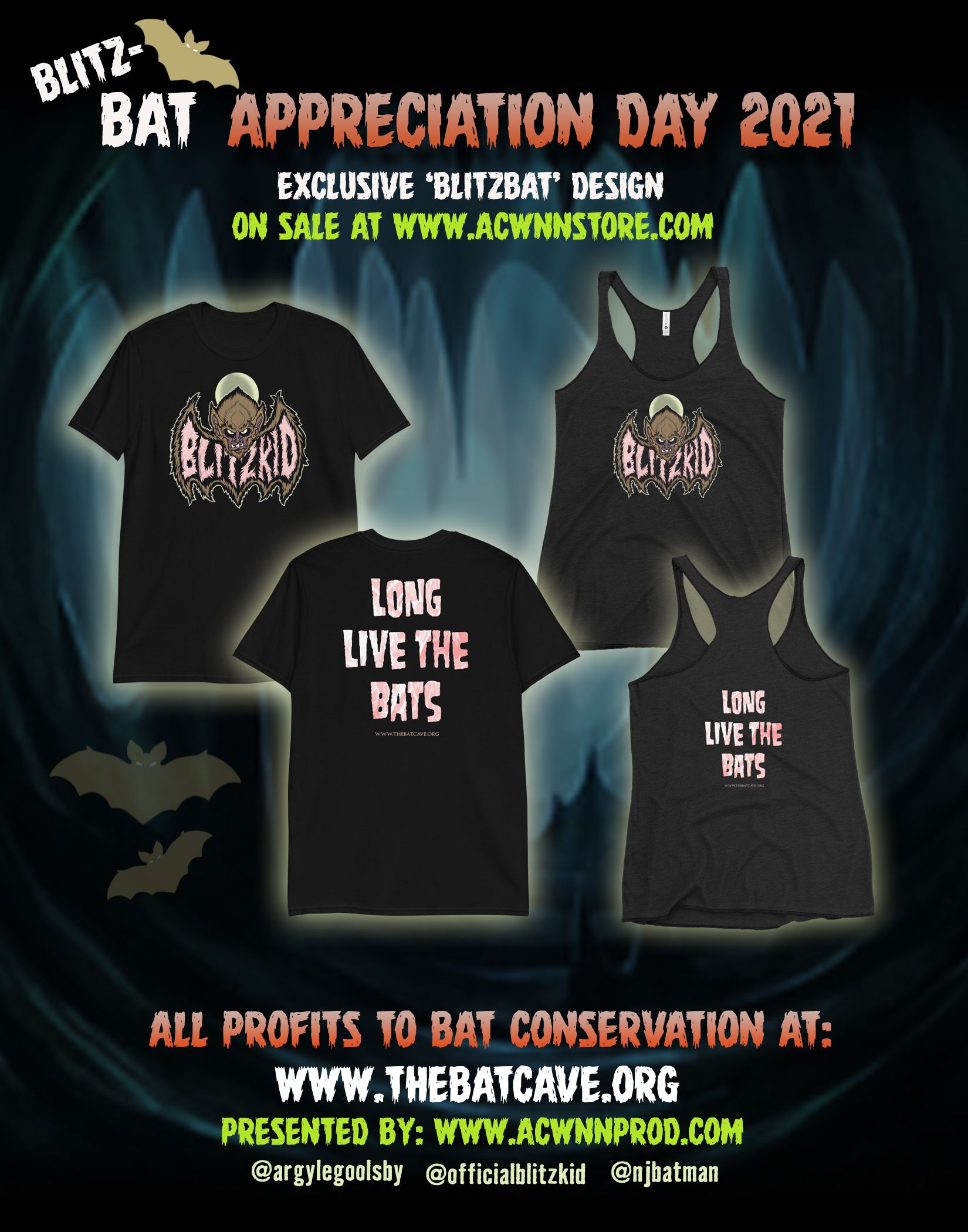 April 17th is International BAT APPRECIATION DAY- and to help celebrate our most nocturnal of allies- Blitzkid will be conducting a charity fundraiser sale from which all profits will be donated to the bat conservation program at "The Wildlife Education & Conservation Center" in Garfield, NJ.  
As a band, Blitzkid has an enduring fascination with these amazing mammals, and for years has wanted to help contribute to the much-needed education and protection of these oft-misunderstood creatures. To accomplish this- we are launching a limited edition "BLITZBAT APPRECIATION DAY" design on Friday that will be available for one week as a T-shirt, racerback tank-top, and die-cut Sticker. Afterward, we will vault the design and donate all profits to the Wildlife Education & Conservation Center.  
As a registered 501 C (3) non-profit organization, the Wildlife Education & Conservation Center has been helping bats and many other species of incredibly important wildlife for over 20 years. From outreach educational programs to their hands-on mini-zoo, they are exceedingly dedicated to the preservation of this vital species.  
Items go on sale at 12:00pm (EST) this Friday (04/16) at www.acwnnstore.com and will be available until noon on 04/23 so be sure to join us in lending a hand to these endearing icons of the night! 
 For more info on The Wildlife Conservation & Education Center, please visit www.thebatcave.org 
LONG LIVE THE BATS!   
Argyle Goolsby.  TB Monstrosity. 
BLITZKID