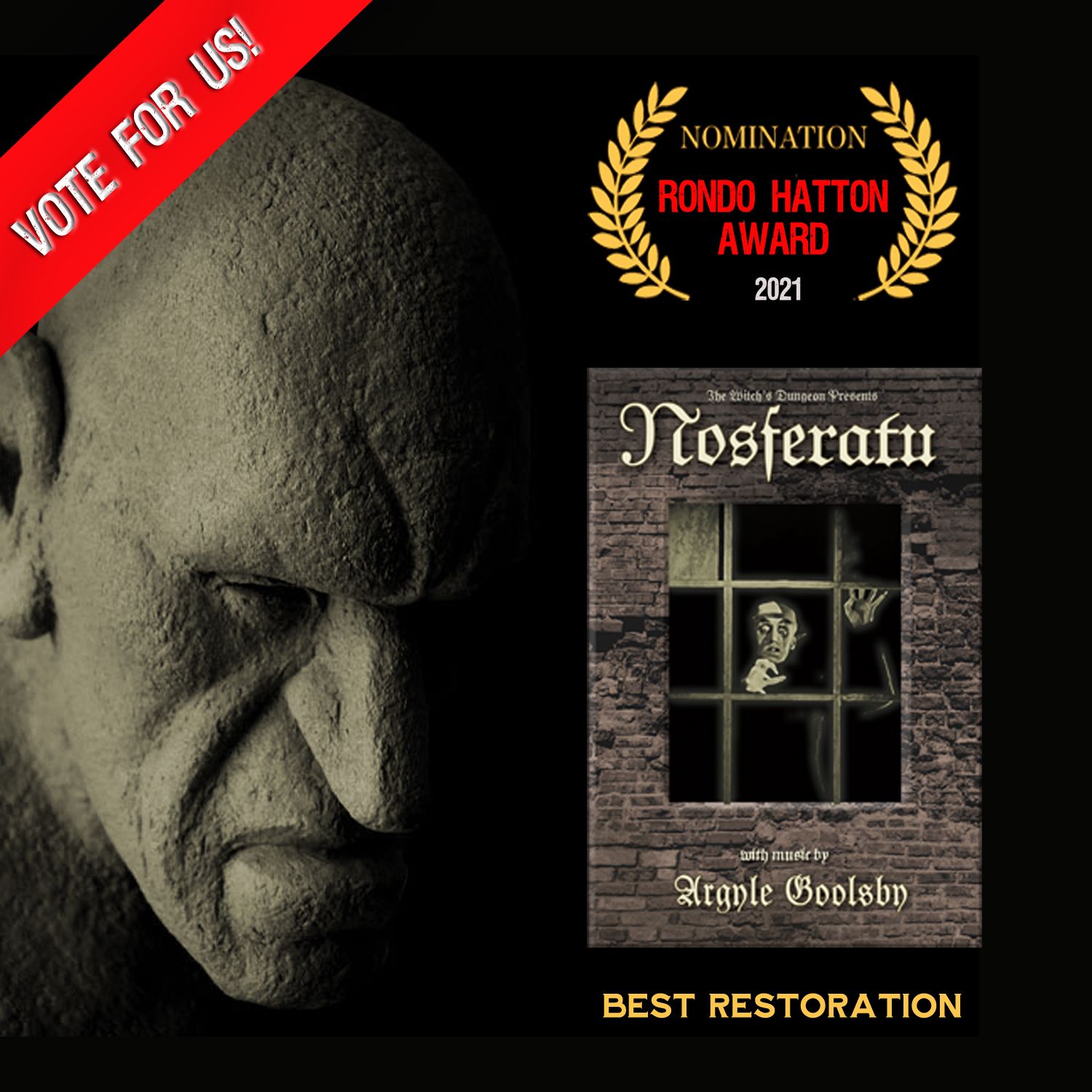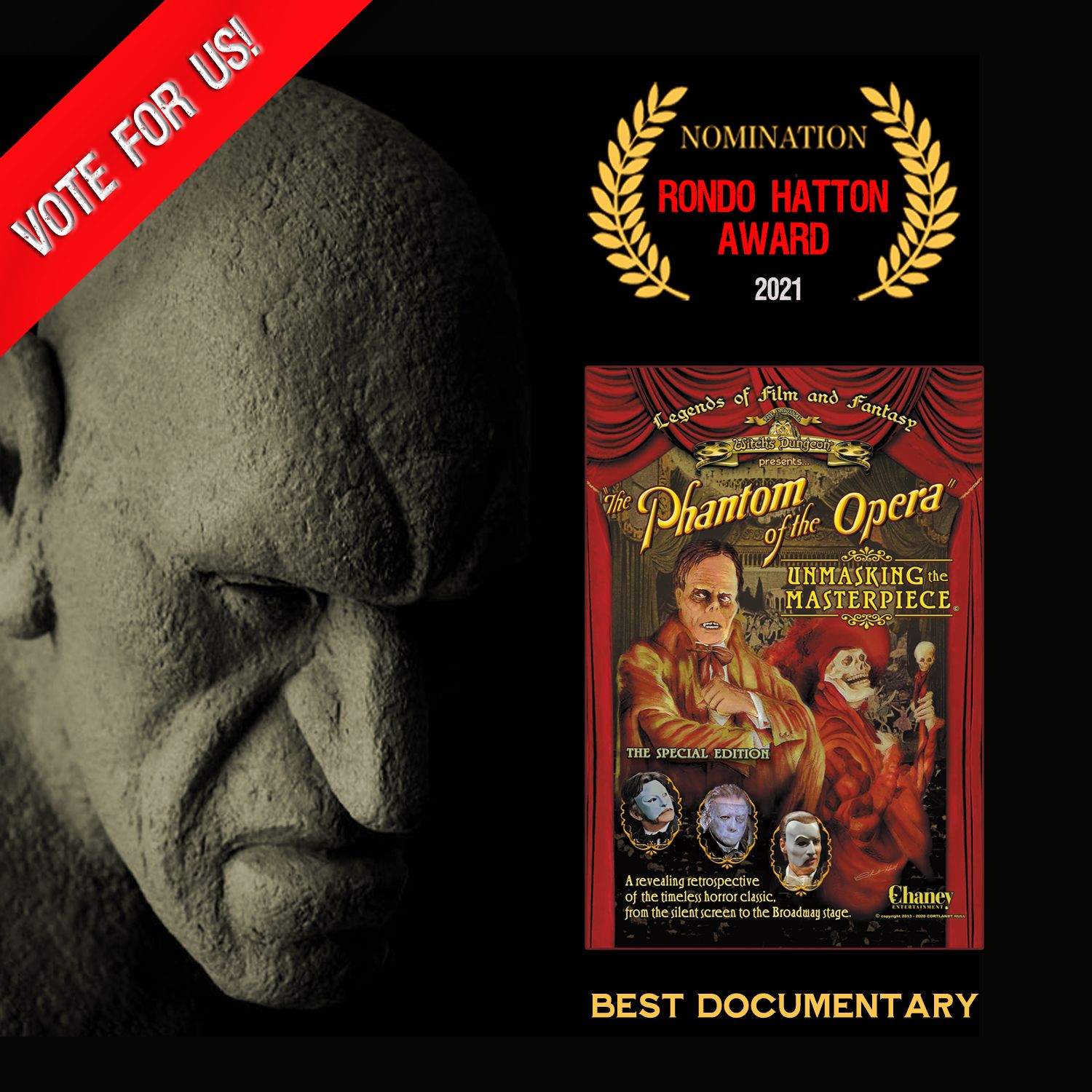 The Witch's Dungeon and I have been jointly nominated for two Rondo Awards in the categories of 
BEST FILM RESTORATION for our reissue of "Nosferatu" with my score/commentary, and 
BEST DOCUMENTARY for "Unmasking the Masterpiece" (The Phantom of the Opera documentary which I produced for the Witch's Dungeon). 
The Rondo Awards (named after the cult character actor Rondo Hatton) have been a renowned accolade within the horror world for nearly two decades now. Each year they recognize and award the top contributors of research, creativity, and preservation within the realm of classic horror through a fan-voted system. 
If you have both a minute and the inclination to do so- cast your votes in the aforementioned ballots by emailing taraco@aol.com and copy/paste the following statement into the email body: 
"I vote for "Nosferatu" in category #5 and "Unmasking the Masterpiece" in category #10".   
Be sure to include your first and last name with the vote, and that's it! 
 The deadline for votes is April 25th and more info on voting can be found HERE.   WE REALLY APPRECIATE YOUR TIME AND VOTES! 
Long Live the Horror, 
Argyle Goolsby