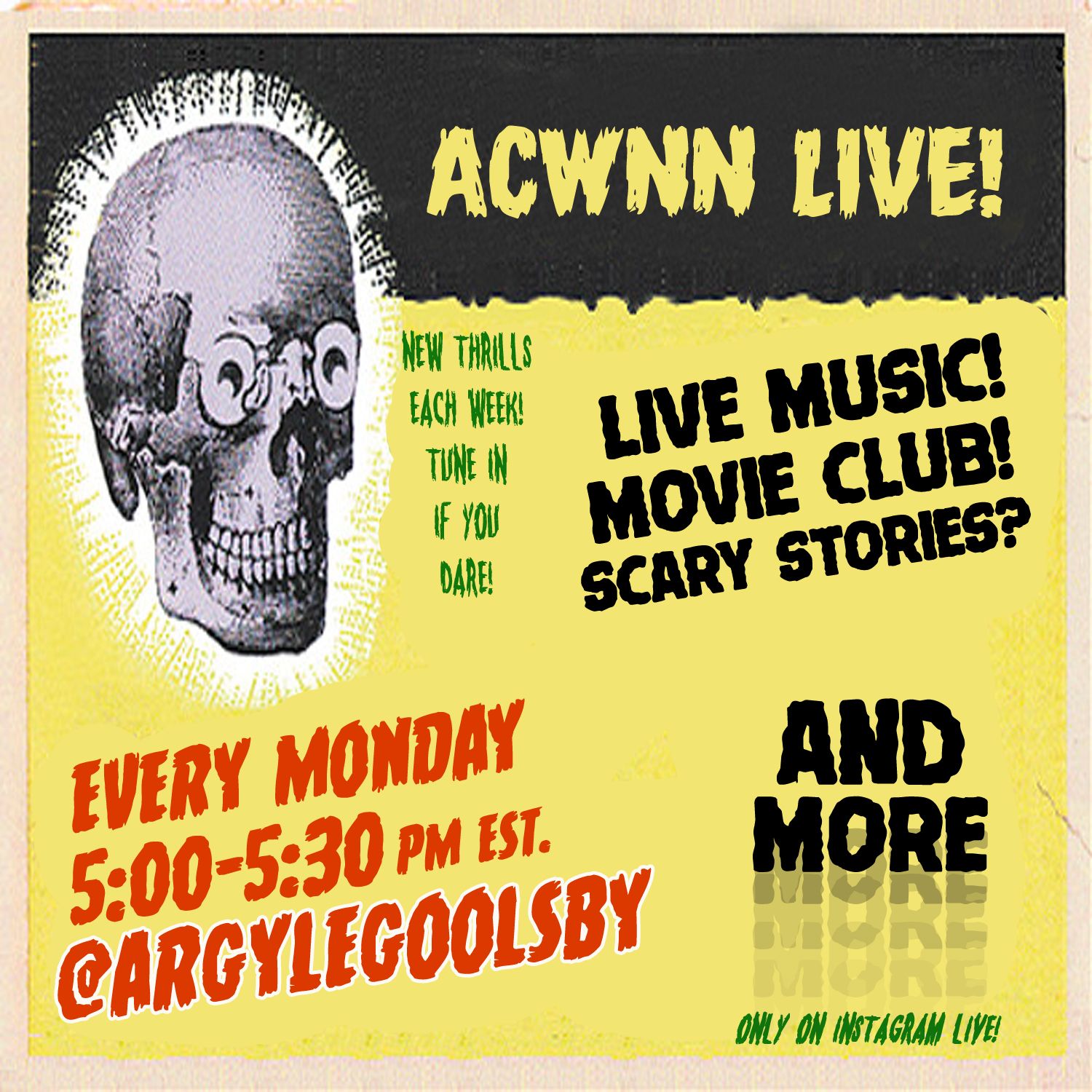 Starting tomorrow Argyle Goolsby wil be going live (5pm. EST.) each Monday on Instagram. Aside from keeping you ghouls updated on what's ahead (as well as happening) on the ACWNN timeline, he'll be playing (among some selected covers) songs ranging from solo material all the way back to the deepest depths of the Blitzkid catalog. There's quite an assembly of origins, inspirations and back stories lurking behind those shadowy gates!  This is an open platform where you are the hosts, so bring your questions and topics with you. And should you want to join the discussion-we'll end each week with a shout out to a horror movie on the AG personal favorite list whose merits (or deficits) we we will discuss the following week. Invite your friends and I hope to see ya in the matrix! 
Find it on Instagram at @argylegoolsby 
LONG LIVE THE HORROR!