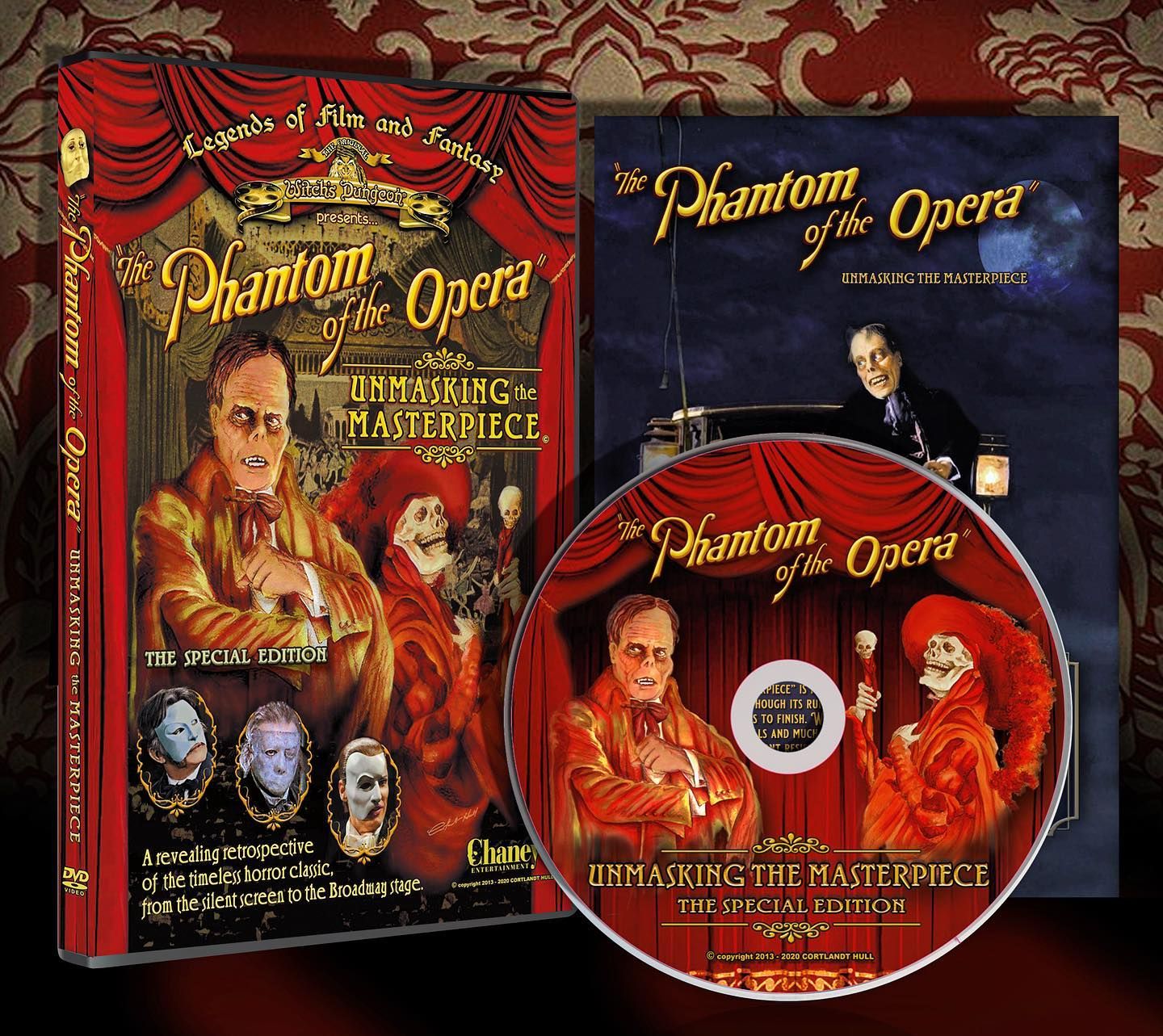 "Phantom of the Opera: Unmasking the Masterpiece" (a documentary I've produced for Witch's Dungeon Films) will go on sale this Friday at 1pm EST at www.acwnnstore.com. The documentary is colorful introspective look at how the image of "The Opera Ghost" has become iconic in art and culture with emphasis on the three main film versions starring Lon Chaney Sr, Claude Rains and Herbert Lom. Film historians Michael Blake and makeup artist Tom Savini take you behind the scenes while Carla Laemmle (niece of Universal Studios founder/actress in the 1925 version) along with Chaney's great grandson Ron Chaney share personal insights into the figureheads behind the timeless film. As a bonus- former Broadway Phantom Hugh Panaro reveals the makeup secrets used in the Broadway stage play, and a rare visual tour of the now destroyed 1925 Opera House set is included. The 4 page booklet showcases film still/posters restored by director, Cortlandt Hull of The Witch's Dungeon as well as a welcome/review by the one and only Mark Hamill.
Inventory is limited to 100 copies and ships worldwide.
I'm very proud to have produced this film and am positive anyone who loves the enduring mystique of this story will find it an invaluable trove of knowledge and imagery. Long live the horror!
-Argyle Goolsby